RISO CHRISTMAS CARDS X3

A collection of THREE cards (A6), riso printed on Munken Pure Rough 300 gsm

illustrated and printed by the left hand on press Gabrielė Gudaitytė




---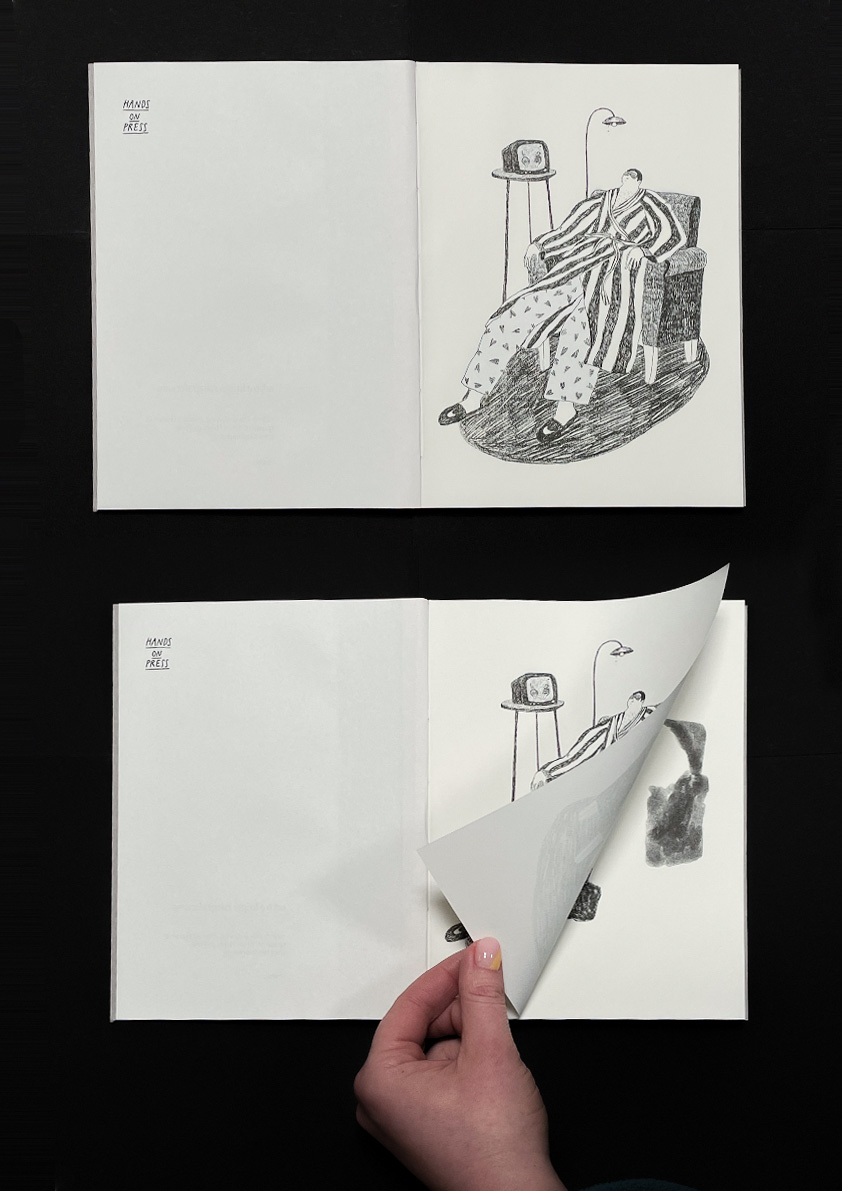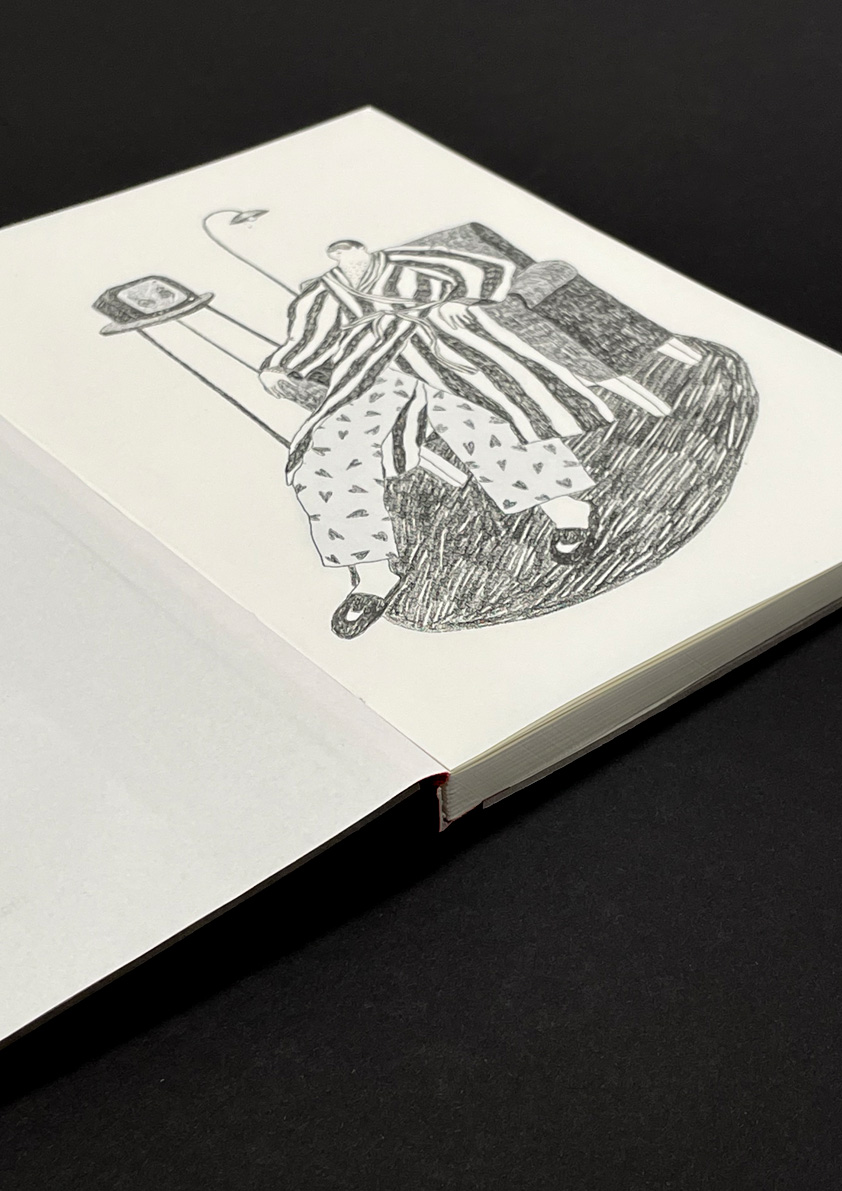 SKETCHBOOK FOR RISOGRAPHERS (A5)

A sketchbook (148x210 mm) for black and white media drawings that can be scanned and used as separations for riso printing. 136 pg, Munken Pure 100 gsm, sewn board coptic bind, edition of 20.

illustrated, printed and hands bound by the Hands on Press team Gabrielė Gudaitytė and Inga Navickaitė-Drąsutė



---

KAUNAS

A Tote bag (410x380 mm), 200g/m², 100% Cotton, screenprinted

illustrated by Tadas Bujanauskas
printed by hands on press team





---
RISO CARDS X5
A collection of FIVE (A6), riso printed postcards on Munken Pure Rough 300 gsm

illustrated by Julia Nascimento
printed by hands on press team


---
RISO CARDS X6
A collection of SIX cards (A6), riso printed on Munken Pure Rough 300 gsm
illustrated and printed by the left hand on press Gabrielė Gudaitytė
---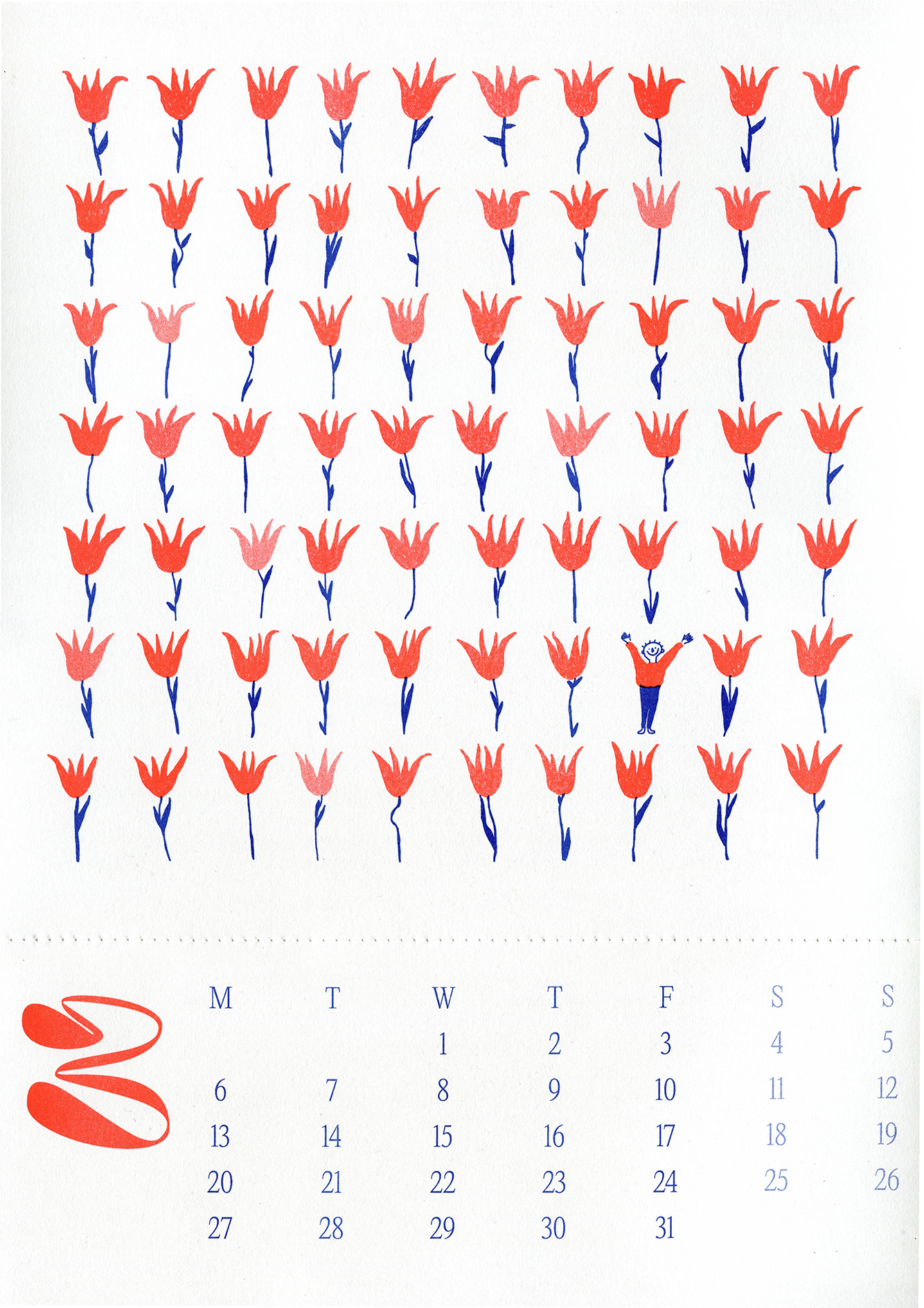 CALENDAR 2023

Riso printed on Munken Pure Rough 150 gsm, perforated at the bottom so you could use the illustrations afterwards

illustrated and printed by the Hands on Press team Inga Navickaitė-Drąsutė and Gabrielė Gudaitytė




---
RISO PEISAGES CARDS X6

A collection of SIX cards (A6), riso printed on Munken Pure Rough 300 gsm

illustrated and printed by the rigt hand on press Inga Navickaitė-Drąsutė





---
RISO FLOWERS CARDS X6

A collection of SIX cards (A6), riso printed on Munken Pure Rough 300 gsm

illustrated and printed by the Hands on Press team Inga Navickaitė-Drąsutė and Gabrielė Gudaitytė




---
RISO WORKSHOP GIFTCARD
A perfect gift: introduction to Riso printing. In this workshop you will learn the basic RISO printing. The participant will make and edition of 10 2-colour prints by creating collages and drawings. No experience in art or printmaking needed.
If you have one, get in touch to agree on a suitable time of the workshop.
PLEASE NOTE: individual workshops are unavailable. More participants will join you on the day of the workshop.
---

RISO CHRISTMAS CARDS X 4

A collection of four cards (A6), riso printed on Munken Pure Rough 300 gsm

illustrated and printed by the left hand on press Gabrielė Gudaitytė




---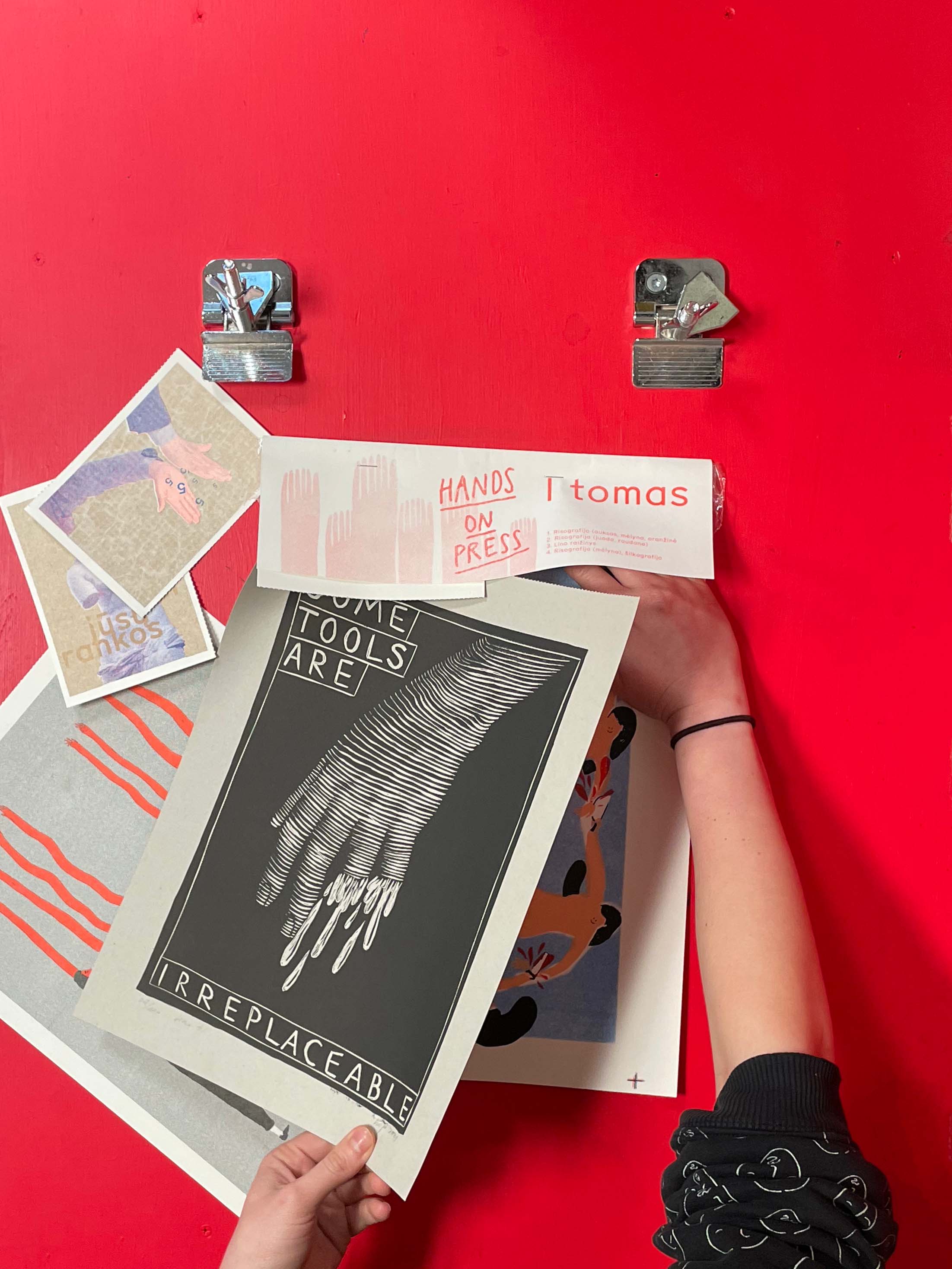 PRINT COLLECTION NO 1

Linocut, screenprint and riso prints (A3) + two postcards

illustrated and printed by the Hands on Press team Inga Navickaitė-Drąsutė and Gabrielė Gudaitytė




---
CALENDAR 2022
Riso printed on Munken Pure Rough 150 gsm, perforated at the bottom so you could use the illustrations afterwards
illustrated and printed by the Hands on Press team Inga Navickaitė-Drąsutė and Gabrielė Gudaitytė
---